Tobacco Advertising and Global Youth Market Survey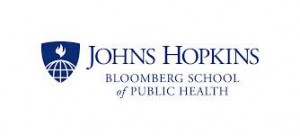 In partnership with Johns Hopkins Bloomberg School of Public Health, Center implemented an exploratory study on the relationship of tobacco advertising with marketing regulations and youth in Pakistan. Conducted in 2012 in six countries—Brazil, China, India, Nigeria, the Russian Federation, and Pakistan, the study's purpose was to examine young children's awareness and understanding of health warnings on cigarette packaging. They study further explored whether demographic variables, social exposure to smoking, awareness of tobacco brands, and intentions to smoke were associated with awareness and understanding of health warnings. The findings of the study are particularly helpful in designing tobacco control interventions including message development for counter-marketing campaigns as well as future health warnings.
The study in Pakistan was conducted in Rawalpindi district in 400 randomly selected households that were equally divided between urban and rural areas. As part of the implementation team, Center developed tools and methodology to conduct the study with children, 4 to 6 year old girls and boys and their parents; and based on the tools developed, explored children's experience with, attitudes about, and intentions to use tobacco products through a household survey.
Duration: 1 Years
Coverage: Crossnational Study; Brazil, China, India, Nigeria, the Russian Federation, and Pakistan
Donor: JHSPH
Focus: Tobacco Advertising
Key Results and Achievements
In 1990, a small study made a huge impact on the way tobacco is marketed in the United States. Fischer et al1 found that 6-year-old boys and girls recognized with similarly high rates logos of the Disney Channel's Mickey Mouse and Camel cigarettes' Old Joe Camel. This and similar studies revealed sophisticated and effective marketing practices that were clearly reaching young children.2–4 The upshot of these studies and the publicity they garnered was stricter regulations around tobacco advertising in the United States.
Prosmoking messages, delivered through marketing and the media, can reach very young children and influence attitudes and behaviors around smoking. This study examined the reach of tobacco marketing to 5 and 6 year olds in 6 low- and middle-income countries.
Researchers worked one-on-one with 5 and 6 year olds in Brazil, China, India, Nigeria, Pakistan, and Russia (N = 2423). The children were asked to match logos with pictures of products, including 8 logos for cigarette brands. Analyses examined, overall and by country, whether gender, age, location, household use of tobacco, and knowledge of media characters were associated with awareness of cigarette brand logos. Additional analyses considered the relationship between cigarette brand logo awareness and intentions to smoke.
Overall, 68% of 5 and 6 year olds could identify at least 1 cigarette brand logo, ranging from 50% in Russia to 86% in China. Across countries, being slightly older and having someone in the household who used tobacco, were significantly associated with greater odds of being able to identify at least 1 cigarette brand logo. The majority of young children from low- and middle- income countries are familiar with cigarette brands. This study's findings suggest that more effective measures are needed to restrict the reach of tobacco marketing.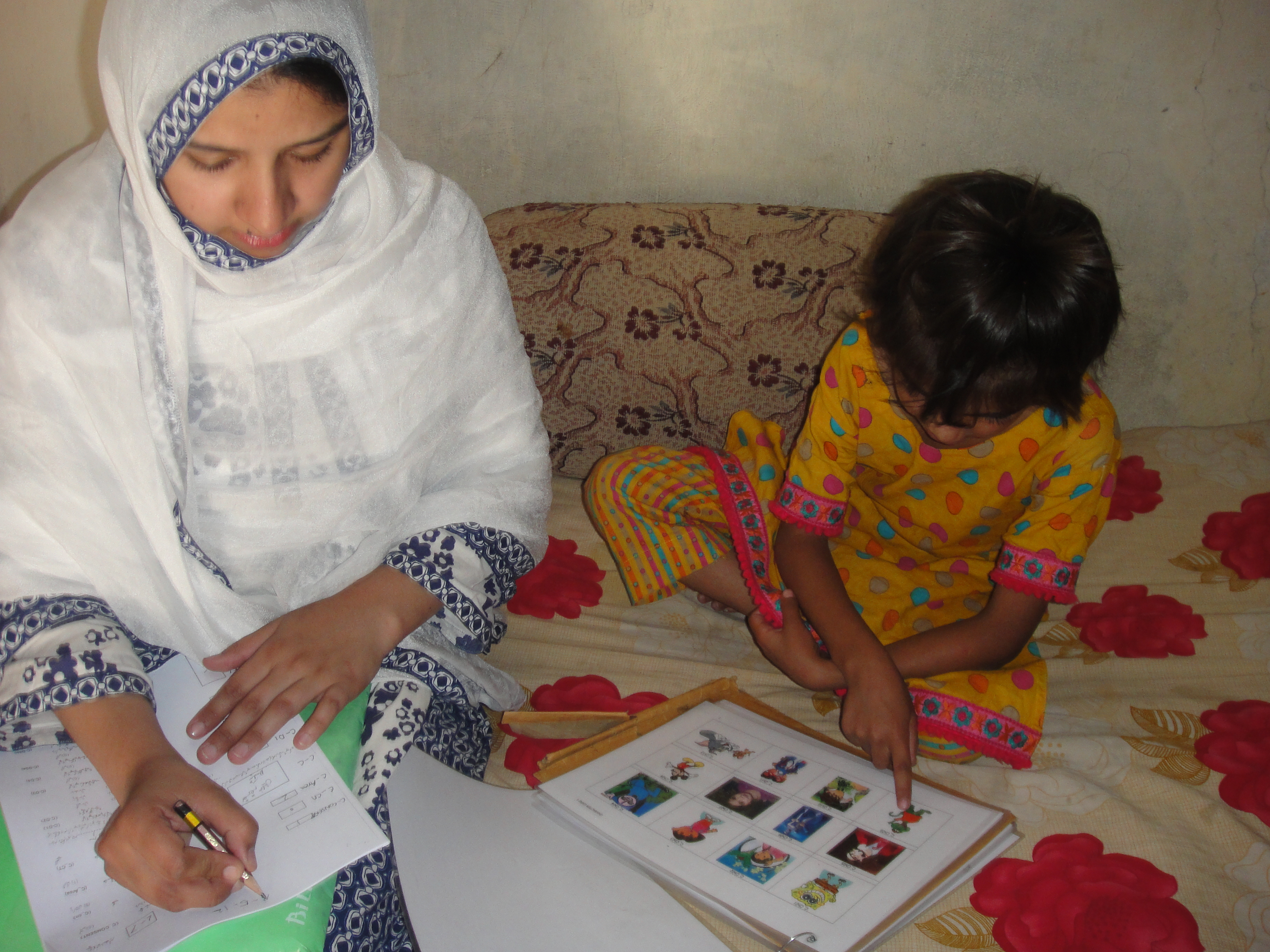 A Surveyor administring a pictoral logo-matching tool with a six-year old.
Selected Publications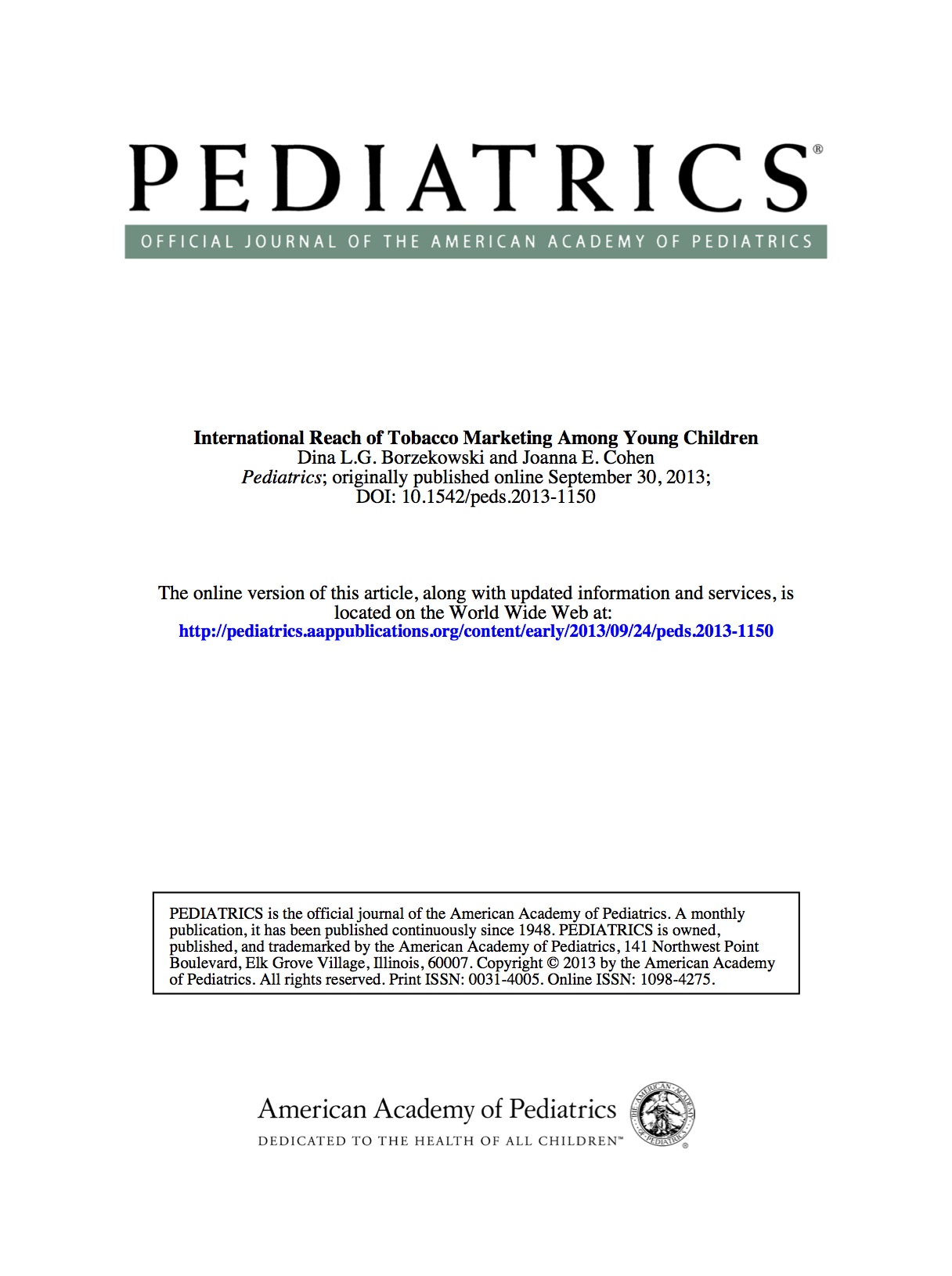 International Reach of Tobacco Marketing among Young Children, Pediatrics, 132.4 (2013)
| Download PDF |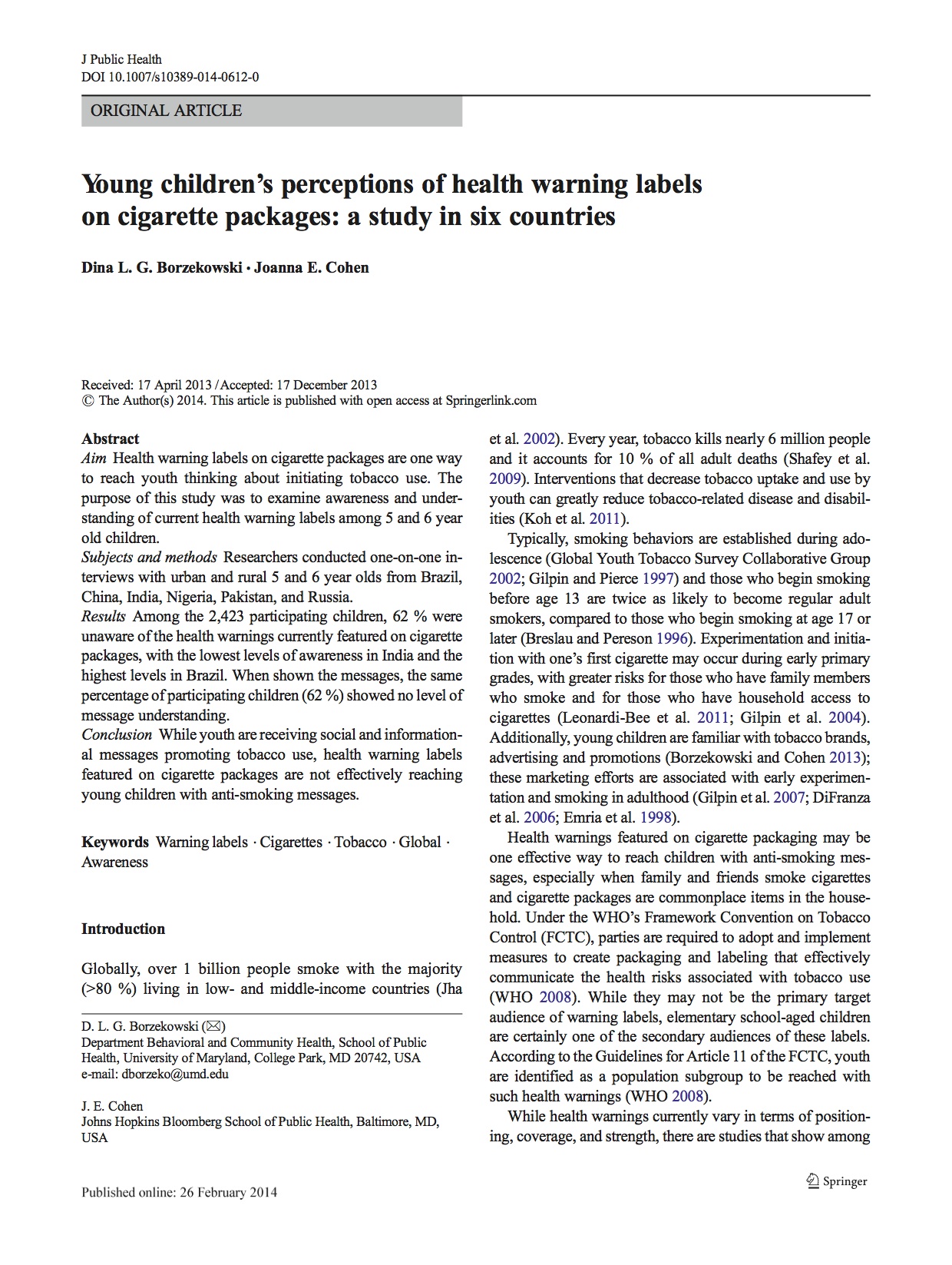 Young Children's Perceptions of Health Warning Labels on Cigarette Packages: A Study in Six Countries, Journal of Public Health (2014)
| Download PDF |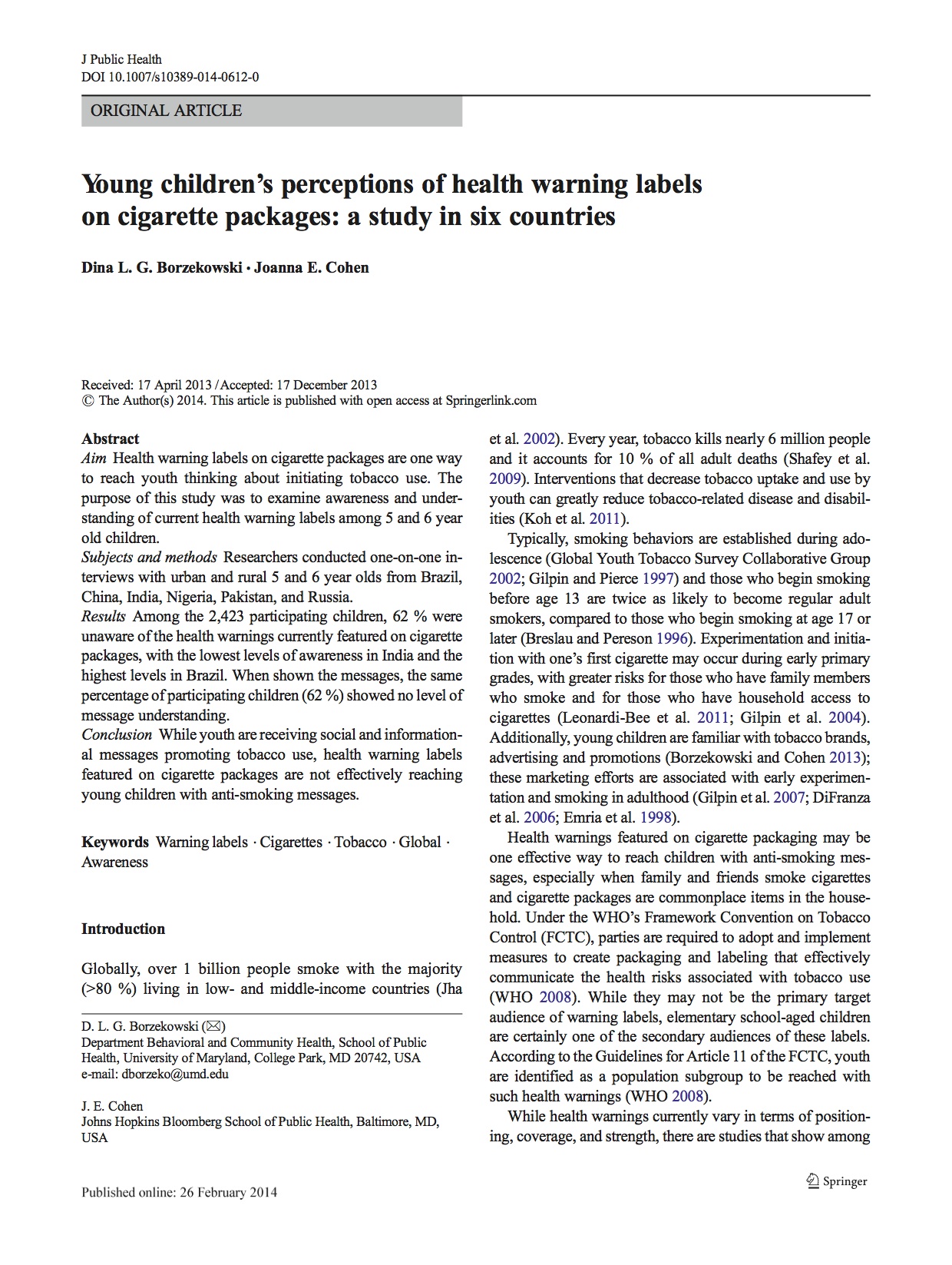 Brand Logo Recognition by Children Aged 3 to 6 Years, Journal of American Medical Association, 266.22 (1991)
| Download PDF |