Improving Women's Life by (re)Positioning Family Planning as Health and Life Saving Intervention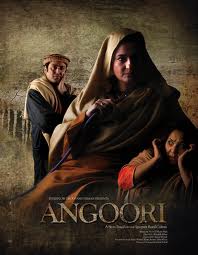 The overall goal of the project was to use advocacy channels to bring family planning as a health and life saving interventions in policy and media circles. Its objectives included using multiple advocacy channels, media in general, policy entrepreneurs, and watchdogs to bring family planning as a health and life saving interventions in decision making circles. Another objective was to setup an independent advocacy and watchdog group "White Ribbon Alliance Pakistan," to influence the government and advance improvements in maternal and newborn health. As part of the project, policy proposals were also developed for decision makers and the media community was activated to build demand for brining improvements in access to family planning services.
Duration: 2 Years
Coverage: All of Pakistan
Donor: Packard Foundation
Focus: Family Planning
Key Results and Achievements
Through numerous advocacy initiatives with the most influential leaders in the country sustained over two years, and an entertainment-education focused television drama series, Angoori, the project positioned family planning as a life-saving intervention for mothers and newborns. The project produced two policy briefs and two policy papers on family planning and maternal and newborn mortality; a documentary sharing the problem of maternal mortality and proposing family planning as one solution in a compelling and dramatic way; three advocacy events reaching more than 200 of the most influential policy makers and news journalists nationally and regionally; and thirteen hours of entertainment-education addressing family planning, women's health, and the value of women and girls to couples across Pakistan.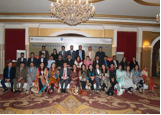 Selected Media Products
Promo of a 13-episode Drama Serial Angoori
A 10-minute documentary focusing on factors leading to poor maternal health