Interpersonal Communication for Immunisation Package (IPC/I), Global Project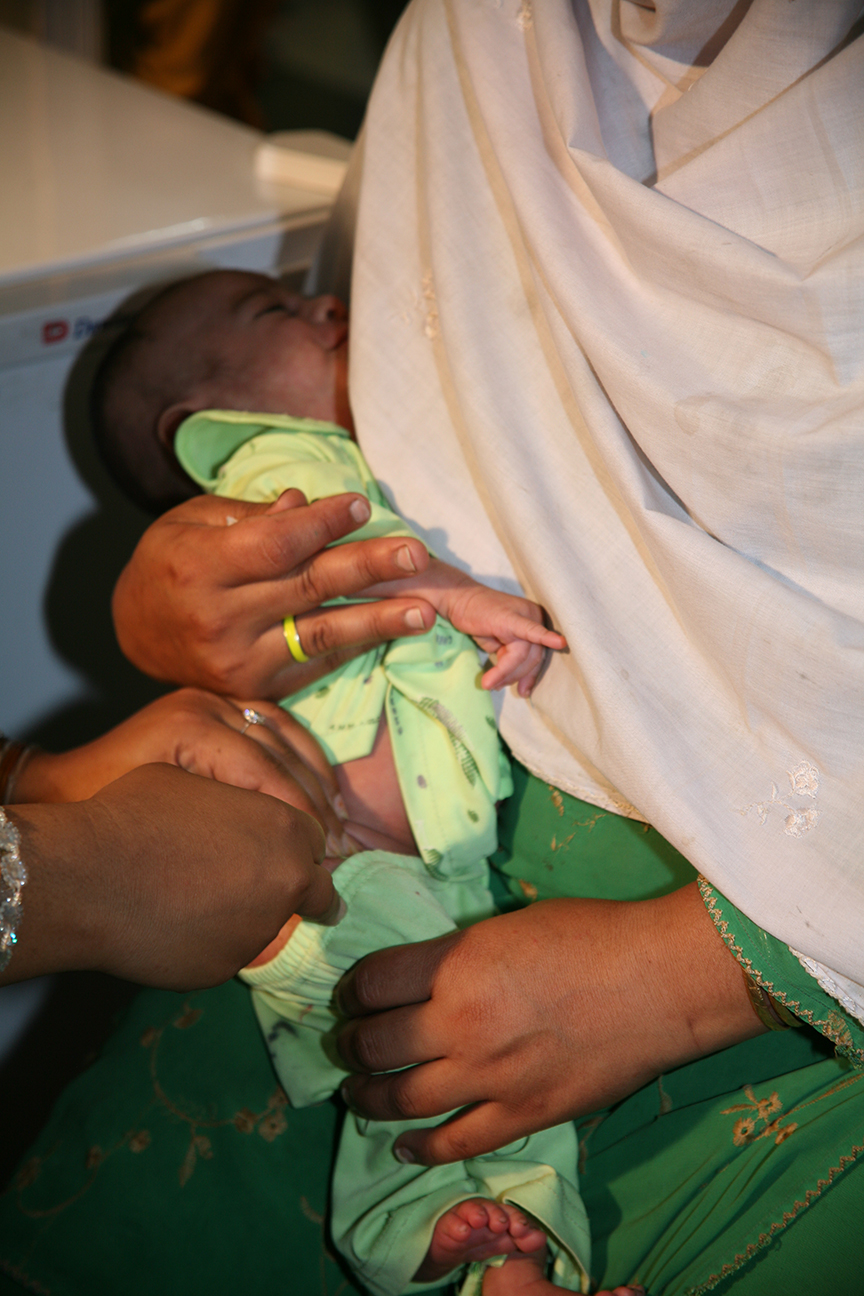 Center in Pakistan together with its parent organisation Johns Hopkins Center for Communication Programs are developing an Interpersonal Communication for Immunisation (IPC/I) package for UNICEF to help improve vaccination acceptance and ensure that babies and children are immunized according to the WHO-recommended schedule. The package will assist frontline workers, i.e. vaccinators, to effectively use participatory communication methods to address barriers to immunisation uptake, such as ensuring community members appreciate the benefits of immunisation, know when and where to bring their children for timely vaccinations, and understand how to manage vaccine side-effects. They will also be better able to advocate with community and health system leaders to prevent stock-outs and expired vaccines, fund outreach services, and support tracking dropouts and missed children.
Duration: 1 Years
Coverage: Global
Donor: Johns Hopkins Bloomberg School of Public Health
Focus: Immunisation
Key Results and Achievements
The specific content and presentation of the IPC/I package for the frontline workers is being determined through the development process and after proof of concept, it may include the following seven components:
Facilitator's guide
This will include facilitation tips and information to support efficient and effective use of the participant handbook and is intended for both trainers and master trainers. The Guide will provide instructions for trainers and master trainers on how to conduct training sessions—including logistics for training, adult learning approaches, facilitating discussions, leading group work, and role plays.
Participant handbook
This will included directions for effective interpersonal communication, understanding immunization concepts, reaching out to the community, and other topics. This content will be organized around modeling and practical skills essential for FLWs through exercises and role plays.
Community recognition system
This will include a step-by-step process for setting up a community recognition system and outline low-cost methods for FLWs to recognize each other, individuals, and communities for their contributions to immunizing children.
In addition to the above material, following is also likely to be part of the package:
Animated video on effective IPC/I
Digitalized toolkit for IPC/I based on the above
All components within the IPC/I package are being designed using the latest in adult- and peer-learning and participatory technologies—including experiential learning—using a suite of learning modalities for strengthening the capacity of the FLW in IPC/I and will be provided in a professional editable format.
You can learn more about the worldwide network of Johns Hopkins Center for Communication Programs by visiting: CCP Worldwide Network