Empowerment, Voice and Accountability for Better Health and Nutrition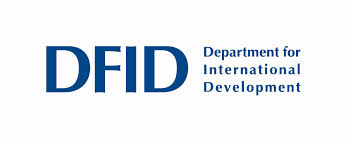 Provincial Health and Nutrition Programme (PHNP), funded by the UK Government's Department for International Development (DFID), aims at achieving improved Reproductive, Maternal, Newborn and Child Health (RMNCH) services and nutrition results in Punjab and Khyber Pakhtunkhwa provinces over the period of five years (2014 to 2019). The objective of the programme is to increase the demand for better RMNCH services and nutrition and empower citizens to hold the service providers to account. Women, girls and children with the greatest needs and from underserved backgrounds are prioritized. The sub-programme "Empowerment, Voice and Accountability for Better Health and Nutrition" complements the supply-side interventions by increasing demand and strengthening mechanisms for greater and effective citizen participation and monitoring of health services. Center, along with Palladium Pakistan, is implementing the project and responsible for designing and implementation of the media and communications component.
Duration: 5 Years
Coverage: Six districts each in provinces of Punjab and Khyber Pakhtunkhwa
Donor: Department for International Development
Focus: Reproductive, Maternal, Newborn and Child Health and Nutritian
Key Results and Achievements
Center leads on the national level advocacy through media work within the project and manages the work with religious scholars. Center is implementing six core activity-sets within the project. Through a series of district-based consultation sessions with key stakeholders, Center is developing Once Voice for Health, which will culminate into a "Charter of Demand" for better health and nutrition for citizens of Pakistan. One Voice for Health is linked to a series of district-based television talk shows, which will highlight gaps in service delivery at the grassroots level and hold service providers and district manager accountable and answerable to public. Center is also engaging its countrywide network of religious leaders and religious organisation to build demand for health services and improve health seeking behaviour. Center has partnered with Express Tribune, under the project, to execute a national campaign on Citizen Journalism for Health to bring out issues and gaps in service delivery, which are left uncovered by mainstream media. Center is also working with selected scriptwriters and screenwriters, through their production houses and channels, for developing a number of entertainment-education products on the issues of reproductive, maternal, newborn and child health. Center, together with Johns Hopkins University, is development a handbook and manual on Health Reporting and will conduct nationwide training sessions for district-based journalists for brining improvement in health reporting and coverage.