Center organized a two-day refresher for the first batch of rights-based health reporting at the Center for Excellence in Journalism at the Institute of Business Administration, Karachi from May 18-19, 2017. The purpose of the refresher was to revisit key concepts of rights-based health reporting and discuss challenges and opportunities for reporting on different health and rights issues. A total of 17 graduates of the first workshop attended the refresher.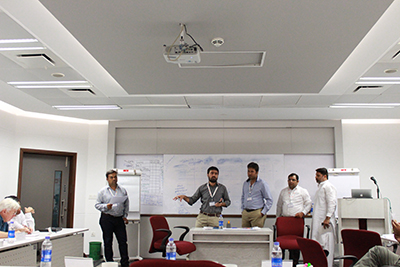 The sessions were conducted by lead trainer and health communication expert Peter Roberts and Executive Director for CCP-P Dr. Atif Ikram Butt.
Earlier the participants had joined the panel discussion as part of the agenda of second workshop on rights-based health reporting held specifically for women and minorities journalists. Their presence strengthened the discussion as they actively took part in the questions and answers session. It also provided an opportunity of interaction between participants of the first and the second batches.
After the panel discussion, second half of day was consumed on revision of human-rights based approach. Dr. Atif Ikram Butt revisited key concepts of human rights approach and illustrated a framework of relationship between claim-holders and duty-bearers in context of human rights. The participants were asked to apply this framework on different stories already published in newspaper on social issue. The groups of participants presented these stories while trainers and other participants did critique on the presented stories for further understanding on application of human rights approach to journalism.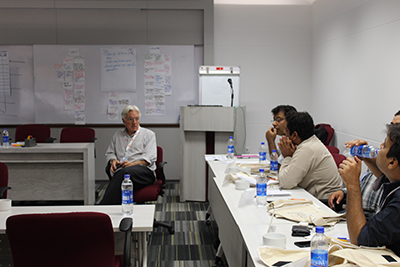 On the next day, Peter Roberts revised key elements of story based journalism and its importance for health reporting. He explained that interviewing skill of journalists was most important factor in developing a powerful story of a character. In his next session, he emphasized on working on a series of story of a specific health issue. It is the only way journalists can make an impact by reaching out to policy makers and public at large.
The refresher was concluded with certificate distributions to participants followed by a note of thanks from Center's Executive Director Dr. Atif Ikram Butt.