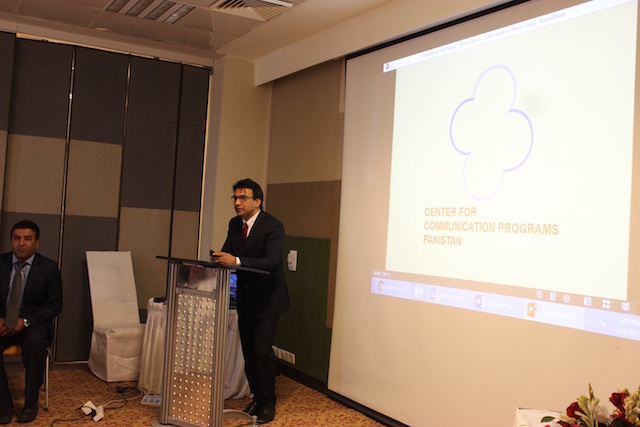 Center, on February 9, 2017, signed a partnership agreement with Aman Health Care Services (AHCS) to support the Sukh Initiative in its strategic communication needs.
Sukh Initiative is a multi-donor funded, family planning and reproductive health project, primed by Aman Health Care Services; implemented through a consortium of local and international organizations, in a selected one million underserved peri-urban population of Karachi, Sindh; with an aim to increase modern contraceptive prevalence rate by 15 percentage points. The vision of Sukh Initiative is to empower women to access contraception by increasing knowledge, improving quality of services and expanding the basket of choices; contributing to the goals of Family Planning 2020.
Sukh Initiative is a five years project (November 2013 – August 2018) having a multi- pronged approach with door-to-door services by Lady Health Workers (LHWs) and Community Health Workers (CHWs) in a LHWs covered population and provision of quality Family Planning/Reproductive Health services both at public and private health care facilities. The project engages youth (12-16 years) both with community and at secondary schools to mentor them for responsible adulthood with life skilled base initiative. A 24/7 availability of youth and Family Planning (FP) helpline service provides counselling, referrals in addition with a follow-up mechanism.
The signing ceremony was attended by all partner organisations.