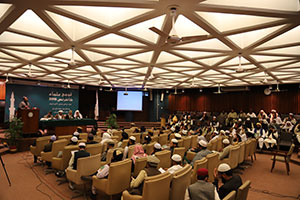 On January 10, 2018, Center together with Palladium Pakistan and in collaboration with Iqbal Institute of Research and Dialogue (IRD) and International Islamic University held the 2018 National Convention of Religious Leader. The Convention was held at the Faisal Mosque campus of the International Islamic University Islamabad. More than 200 religious leaders attended the Convention from all across Pakistan. The representation of all provinces of Pakistan and from all major schools-of-thought reflected the vibrancy of the religious leader network maintained by Center as well as religious leaders' own commitment to the cause of maternal child health in Pakistan.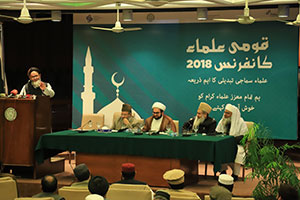 This year's convention focused on the cultural practice of bathing newborns in Pakistan soon after birth for the purpose of recitation of 'call to prayer, in their ear. Representatives from main schools-of-though of Islam in Pakistan read out religious decree (Fatwa) to denounce the practice and clarifying with references from Quran and Hadith that 'call to prayer' can be recited in a newborn's ear without given bath.
A joint declaration by all participating religious leaders concluded the Convention in which they reaffirmed their support to the cause of improving mother and child health.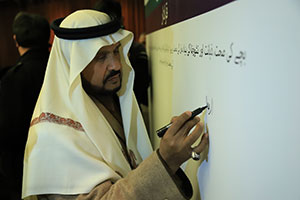 The convention was held with the support of an elaborated network of religious leaders Center maintains, especially with active participation of members from the Central and District Councils. Hypothermia, that increases the risk of developing upper and lower respiratory tract infections, is among the leading causes of neonatal mortality in Pakistan. The Convention also touch upon the role of religious leaders in improving mother and child health in Pakistan as well as their potential contribution towards generating demand for health services and their improvement.
The Convention was held under the Project 'Empowerment Voice and Accountability for Better Health and Nutrition,' which is UK Aid-funded initiative.