Center, under the Sukh Initiative and in partnership with the Population Welfare Department of Sindh, organized a walk on World Population Day. The aim of the walk was to increase people's knowledge on various population issues such as the importance of family planning, gender equality, poverty, maternal health and human rights.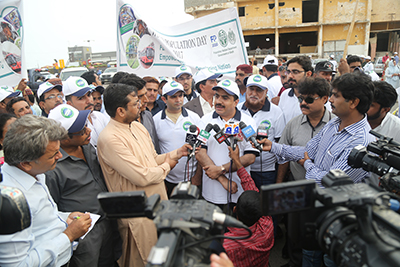 Provincial Minister for Population, Mr. Mumtaz Jakhrani and other dignitaries also participated in the walk. The Minister addressing the gathering said that unless the society attains an understanding of family planning principles, it would stand nowhere in the future. He said to enjoy the fruits of scientific progress in education and health, Pakistanis and the people of Sindh need to understand the basic concepts of contraception. He assured that the Government of Sindh, in collaboration with its partner organizations will take more effective measures through different media to create greater understanding and acceptance among people about small family. Other speakers also addressed the gathering and emphasized on the root cause of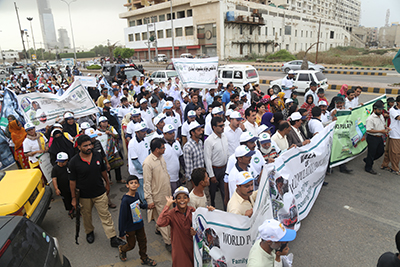 poverty and its effects on poor health, low education attainment, lack of empowerment, unemployment and terrorism.
World Population Day was instituted in 1989 as an outgrowth of the Day of Five Billion, marked on July 11, 1987. The United Nations authorized the event as a vehicle to build awareness of population issues and the impact they have on development and the environment. This day is celebrated now across the globe with an aim to sensitize the masses about the concerns of rapidly increasing world population and educate them about family planning and other measure to mitigate the effects of population explosion.